New tool to continue tracking freshwater ecosystems during coronavirus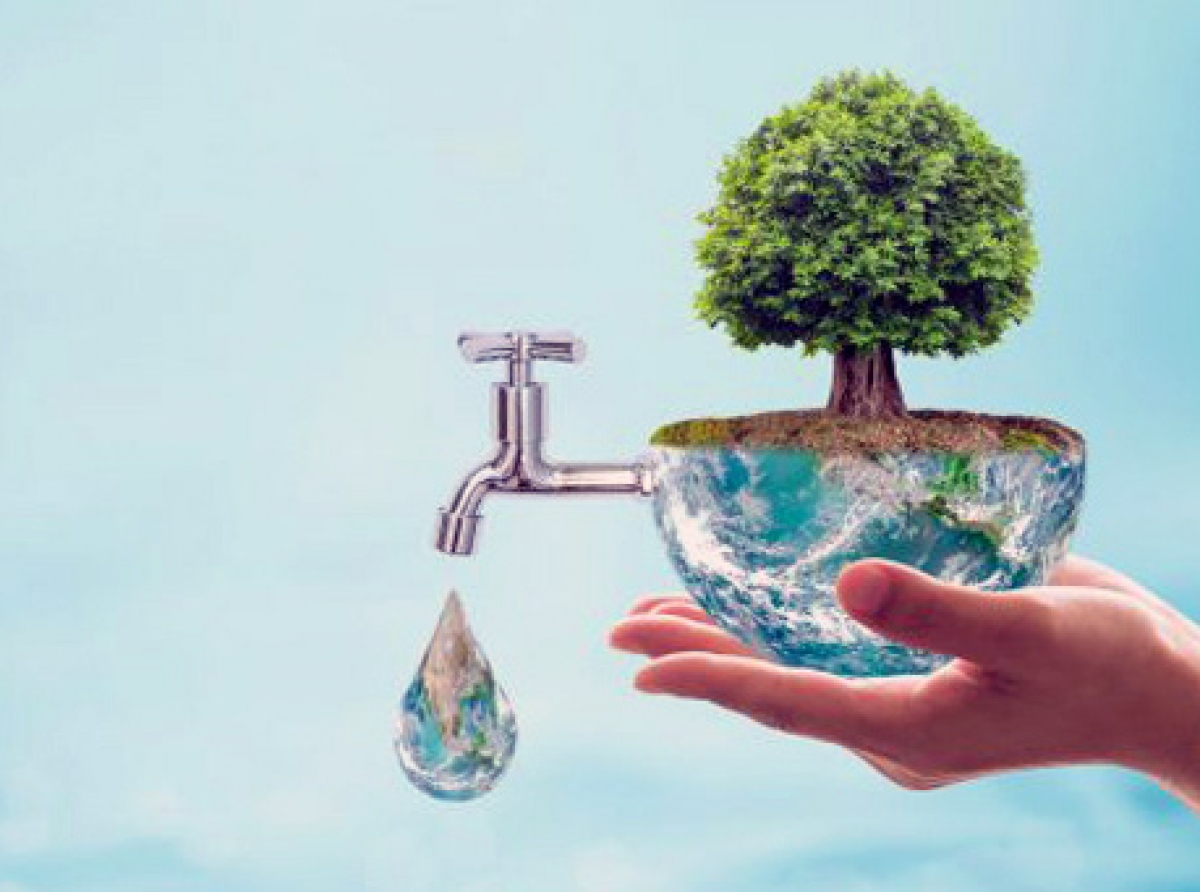 An innovative new tool allows countries to continue to track, monitor, and improve the health of freshwater ecosystems, despite limited movement during the coronavirus pandemic.
The Freshwater Ecosystems Explorer is a free and easy-to-use data platform providing up-to-date, high-resolution geospatial data showing the extent to which freshwater ecosystems change over time. It was developed through a partnership between the JRC, the UN Environment Programme (UNEP) and Google.
The site contains many unique, first-of-a-kind water datasets and an interactive map visualising dynamic changes to permanent and seasonal surface water, reservoirs, lake water quality, wetlands and mangroves.
The Explorer brings together the JRC's knowledge in satellite data mining and monitoring, Google's cloud computing and artificial intelligence and UNEP's environmental expertise.
Because decisions on freshwater are made by varying levels of government (national and sub-national government authorities), data on the freshwater ecosystems explorer can be visualised at different scales, from whole countries right down to small individual watersheds and lakes.
The JRC's earth observation and environmental monitoring scientists had an integral role in designing and developing the indicators and interface of the new tool.
JRC experts provided a synopsis of water-related ecosystems using the Global Surface Water Explorer (a JRC-Google Earth Engine tool that maps and analyses the dynamics of global surface waters over time), and the Global Reservoir dataset (which provides maximum reservoir area for major reservoirs, at global scale). They were also involved in the design of the web interface.
The new tool also uses the Copernicus Global Land Service's Lake Water Quality product, which was fine-tuned to meet Sustainable Development Goal (SDG) requirements.
Background
The sustainability agenda, with the 17 Sustainable Development Goals (SDGs) at its core, is about making people's lives better. The EU and the United Nations are determined to protect the planet from degradation, so that it can support the needs of present and future generations.
They pursue this goal through sustainable consumption and production, sustainably managing natural resources, ensuring just transition and economic viability, and taking urgent action on climate change.
Fresh water, in sufficient quantity and quality, is essential for all aspects of life and fundamental to sustainable development. Water-related ecosystems, including lakes, rivers, wetlands and groundwater, supply water and food to billions of people, provide unique habitats for many plants and animals and protect us from droughts and floods.
While water-related ecosystems hold less than 1% of all water on Earth, these ecosystems harbour exceptional diversity, hosting 40 percent of all plant and animal species, including more fish species than have been found in the world's oceans.
UNEP is the UN entity mandated to support countries with monitoring and reporting SDG indicator 6.6.1, which tracks changes to water-related ecosystems over time. In 2017, UNEP made a request to all UN member states to provide national SDG indicator 6.6.1 data for the first time, and found that less than 20% of them were able to report on the changing extent of their freshwater ecosystems. The freshwater ecosystems explorer was developed to respond to this gap.
The JRC's Global Surface Water Explorer is the UN-endorsed official indicator for SDG 6.6.1. At the request of the UN, the JRC further developed the analysis, refined the provided statistics and included additional datasets to provide a detailed overview of water-related ecosystems.
These coordinated efforts will now serve essential information to the UN's 193 member states.
Further info:
Fitness Check of EU Freshwater Policy
Source: European Commission
---